GETPSYCHED: AN INTRODUCTION [4/5]
EXAMINING THE HUMAN CONDITION, ONE EVIDENCE BASED STUDY AT A TIME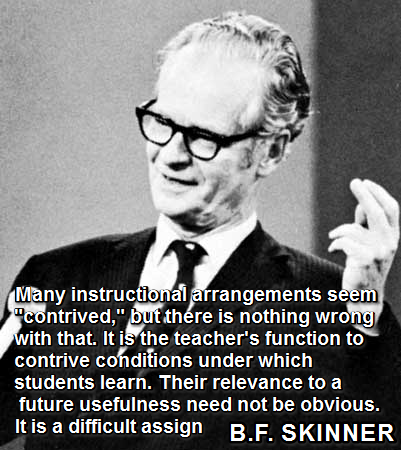 EX UNO PLURES
Ultimately I hope to develop a community with GETPSYCHED. I want to mold a group narrative, instead of remaining a singular voice. Community support and networking will expedite information discovery, quickly and efficiently vet information, and increase the site's ability to reach out to broader and varied audiences.
The internet is big. Really big. The information is vast. Capturing more than just bits and pieces becomes less likely each day. A once gentle stream and steady broadcast of information now threatens to push past the levees. A brief vociferous response loses tangibility, drowned and muddied by the vast, rapid stream of information. A singular bulb no longer penetrates, and instead we need a beacon.
A world increasingly connected through online services needs to exponentially expand scientific communication. The internet provides nearly free, instant access to the growing abundance of unfiltered information. While scientific communicators offer a filter, and clear and consistent voice for evidence-based information, communicators no longer need to rely upon singular voices accessed through older mediums. The answer is not a great singular beacon. The answer lies with many smaller lights illuminating en masse.
A line in the sand needs to be drawn. With sufficient voices, a small community dedicated to observable validation might provide enough volume to defend empirically based discovery, inference and practices from mere assumption, misinformation, and pseudoscience. Pseudoscience encouraging ineffective or dangerous treatments and therapies. In order to achieve a proper volume, and emerge with prominence from the banks of the online information stream, scientific communication requires a community. These communities champion science-based narrative, and assist the communicator in providing understanding.
Community support provides assistance, increases impact and improves understanding for many different areas, across many different platforms. Forums and sub-reddits provide social communities for websites. Many communities self-monitor and vet information, in a collaborative development model. Users gain rewards when they contribute and provide useful information. The collaborative process allows the r/World News sub-reddit to provide information with greater speed than traditional media, or other social medias. Twitter far outpaces traditional media and most other form of media in providing access to current events (as well as a great deal of superfluous information). Sites like Wikipedia, stackoverflow, and XDA,  present user provided information, and facilitates assistance and (hopefully) a means for developing greater independence. Many sites develop community forums to share information, gather opinion, and provide an open-exchange for topic discussion.
I see a need in the field of psychology for communicating science. This need exsists as long as the public remains rife with misinformation and misunderstanding of psychology as a science. By developing a GETPSYCHED community, I hope to establish an authoritative voice, increasing informed decisions promoting of science-based psychology.
STAY TUNED and GET PSYCHED!
Next Post: Friday, September 27th, 09:00 EST
An Introduction, Part 5: SCIENCE ISN'T MAGIC / PSYCHOLOGY IS SCIENCE
Find me @getpsychedblog on Twitter
Coming soon! The GETPSYCHED sub-reddit

Send to Kindle